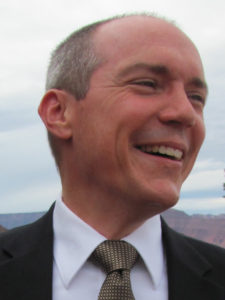 As a consulting psychologist licensed in Idaho, Ohio, and Indiana, I provide executive coaching to business owners, senior executives, and high potential young leaders. I also provide executive assessment services for companies as they choose people to develop.
I enjoy training work groups to enhance their performance, and facilitating executive agenda and team building meetings. I also work on talent assessment and succession planning, and have worked with leaders from Fortune 20 companies as well as small entrepreneurial firms.
I have worked with executives from the areas of Law, Health Care, Publishing, Insurance, Construction, Manufacturing, Retail, Distribution, Universities, Public and Private Schools, Missionary Agencies, and Churches.
I use 2 things that inform my work with my clients:
The first is hard science
The second are ideas that have stood the test of time
The images I use on my website are of people living exceptional lives, and that is what I want my clients to have…to live exceptional lives based on ideas that have endured.
I have one trick…I train leaders to monitor and manage their thinking.
Since 1993, I've worked with little companies with only a few people all the way up to big behemoths that dominate their industries.
I've coached business leaders from Fortune 20 companies and from closely held private enterprises.
I consult with hospitals, universities, and professional associations. I do public speaking and have had the opportunity to speak to thousands of people – at conventions, professional seminars, after dinner events, at workplace retreats, at churches, and in corporate workshops.
I like working with people who want to become the best version of themselves.
I have a great job
I'll ask you questions that will make you scratch your head. Maybe even squirm. I will make you think and think hard. If you answer my questions, you'll be a better leader. My job is to tell you the truth as best as I see it — whether you like it or not.
I have been fortunate to get to build into the lives of leaders
When I do my job well and my clients work hard, they have better lives. Their better lives improve the lives of all the people around that they lead — their families, their employees, their customers and their neighbors.
By influencing one leader, many lives improve. I train leaders to:
Think more clearly.
Act more decisively.
Interact more effectively.
Doctorate in Psychology
I received my Doctorate in Psychology from the Ohio State University in 1991. I completed my pre-doctoral internship at the University of Utah. I then accepted a position to be a Staff Psychologist at Ball State University where I served until 1993. For nearly 6 years, I was the part time Staff Psychologist at a large church in Dublin, Ohio. In 1993 I founded Compass Consultation, Ltd. where I work with executives, professionals and business owners to improve their life and work performance.
I have been an adjunct faculty member at Capital University and a visiting faculty at Wheaton College. I have also been an instructor at Ohio State, Ball State and University of Utah where I have consistently been a highly rated teacher. I am also a member of Phi Beta Kappa.
I have offices in Boise, ID, and Columbus, OH.